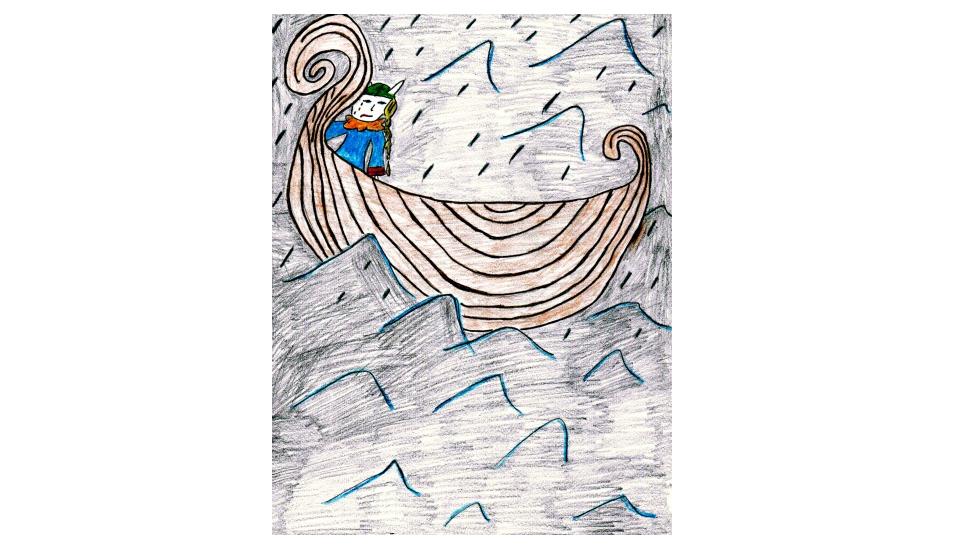 A Viking Story…
The rain drops hit Viking's forehead, and roll down into her eyes.  They sting, but soothe the burning from her own tears.

She doesn't wipe them away.  They just fall with the rain drops to the sand color wooden deck at her feet.  Viking looks out towards the crashing waves and rain in the black color night, and doesn't look back.

As she points her ship into the black, she remembers the time she sailed out with her father and the other Vikings to fish as a young girl.  She was the only girl on the ship.  All of the other girls had to stay back in the village with the rest of the Vikings, but Viking's Dad had a soft spot for her requests.

She begged him to fish with him and the other boys.  She knew she could so just as well, and saw no point in the idle chit chat she endured daily with the other village Viking girls.

Why those girls had to make fun of a Viking and all Vikings who passed with their hair or dress, she never knew, but it bored her so.

She loved to be on the water, and down in the waves to swim every chance she got, and she knew that if she could show her Dad she could fish with the boys, her next request could be to fight like Vikings with a sword and shield!

Now, a Viking leaves into the black color night…alone and sad, but she knows she must go.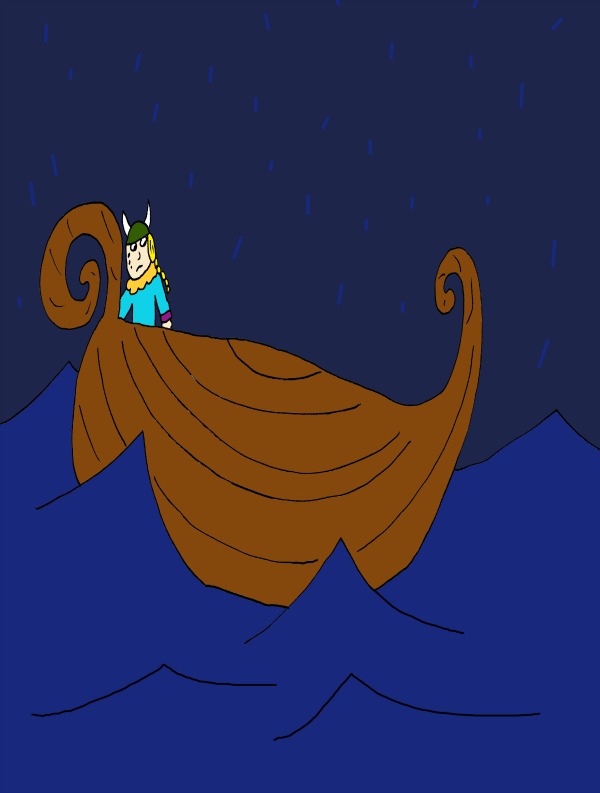 She is confident and strong, and has many adventures learning many things from Hermit on his Island. This Viking Story from above is the beginning of Viking's story adventure to sail off, and find Hermit Island.
Viking has more of her story to share, and you can find out why she had to leave her Viking village alone and sad in the story series.
More Viking Story will be told.