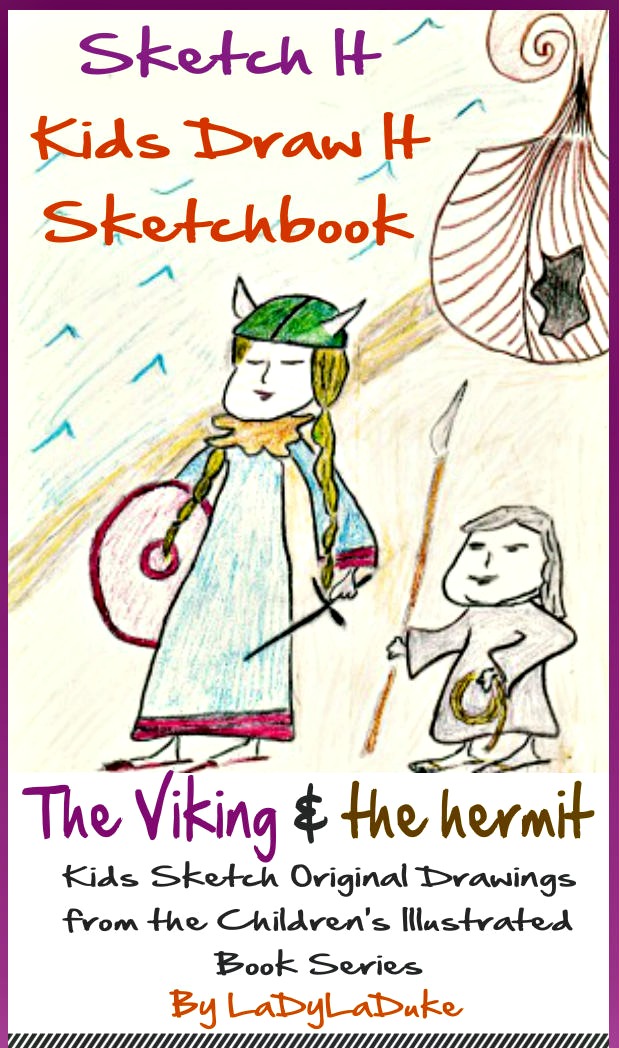 Kids Can Draw It with a Viking and Hermit Sketchbook!
"Hermit?"
"Yes, Viking."
"Do you like to draw?"
"I do, Viking. Do you like to draw?"
"Yes, Hermit.  I love to draw. I remember as kids, listening to my father's stories, and he always had good ones that made us laugh like, "The Dwarves Meet the Shield Riding Fools" or "Rainbow Viking Meets Thor", and the next day, all of us kids would draw it out with the characters and scenes from the stories he told.
Then, we'd gather each drawing from the kids together, to make a drawing book that we could page through, and laugh about on our breaks from our sword fighting lessons.
I would present our kids drawing book to my father, and he would laugh so hard that tears from his eyes fell to the ground, and he held his belly shaking like it hurt. All of us kids would only laugh more at the sight of him, until our cheeks were sore and exhausted from smiling.
Drawing and learning to draw as kids brings such fond memories of my father, Hermit."
"What a nice memory, Viking.  I can't remember anything like that from my past, but I do like to draw what I will make as a tool to use here on Hermit Island.
I draw it out first to see my idea, and then I draw it in steps as my plan to put it together. A drawing always helps me with learning the best way to make it, so that I can see any mistakes before I start."
"Drawing is so good for learning, and for kids fun and learning isn't it?"
"Yes, indeed."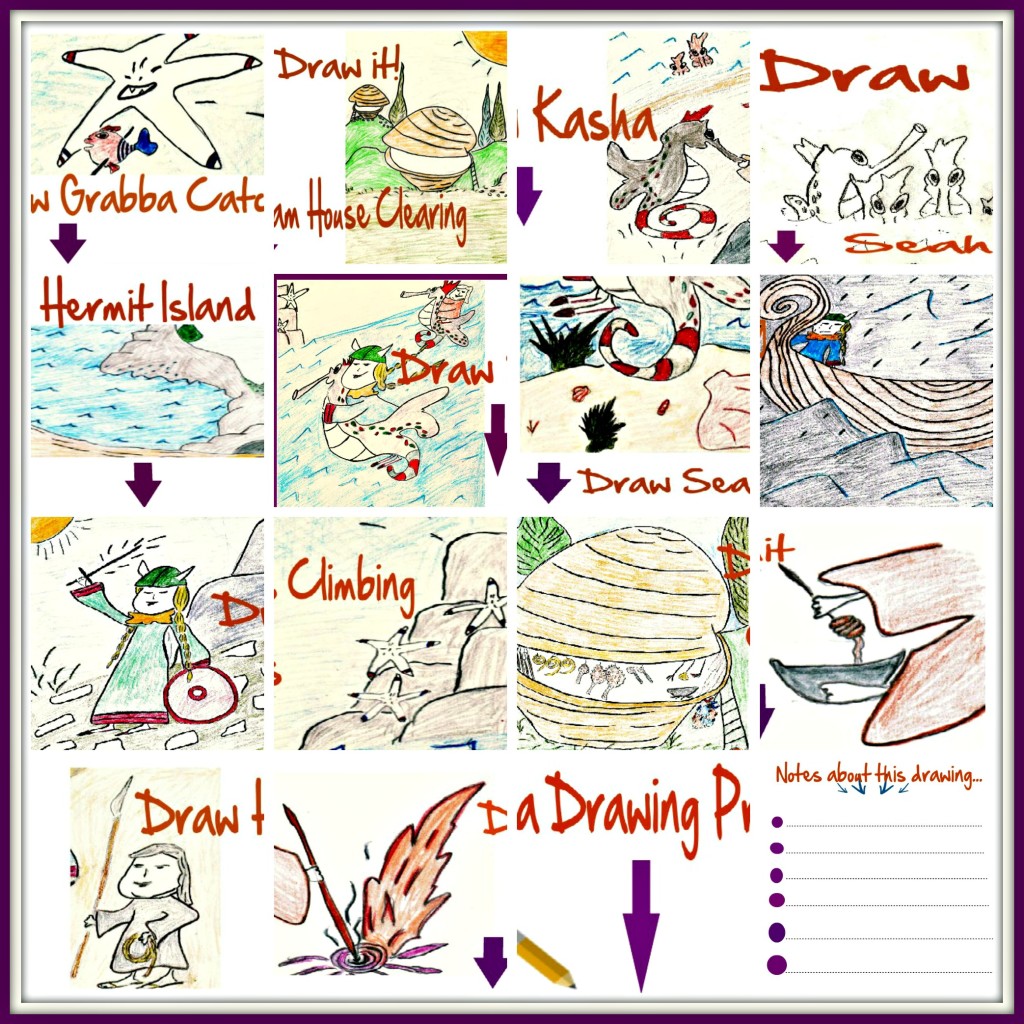 Kids Can Draw It with a Viking and Hermit Sketchbook!
Just like Viking and Hermit like to draw, kids can draw original illustrations and sketches from the Kids Book Series. Learning and practicing drawing for kids, teaches them to focus and to embrace their creativity.
Drawing
In your Kids Draw It Sketchbook, each drawing example can be printed out for your kids to enjoy. There are 14 illustrations to draw, and be a part of the action and adventures of the Storybooks for Kids.
Learning
For more learning to draw practice, there is an Extra Drawing Practice Page in the Drawing Book to print out anytime your kids want to try a drawing again.
Also, your kids can write down notes for each drawing, as well as fill in a Dedication and Thank You Page.  If your kids would like to package together each drawing into their own Special Drawing Book, they can! They can make it into a gift, or keep it on the book shelf as family memorabilia.
Get It!
Kids Draw It Sketchbook is available at LaDy LaDuke's Etsy Shop, and can also be selected as a Free Gift with Purchase.
~Courtney & Betina