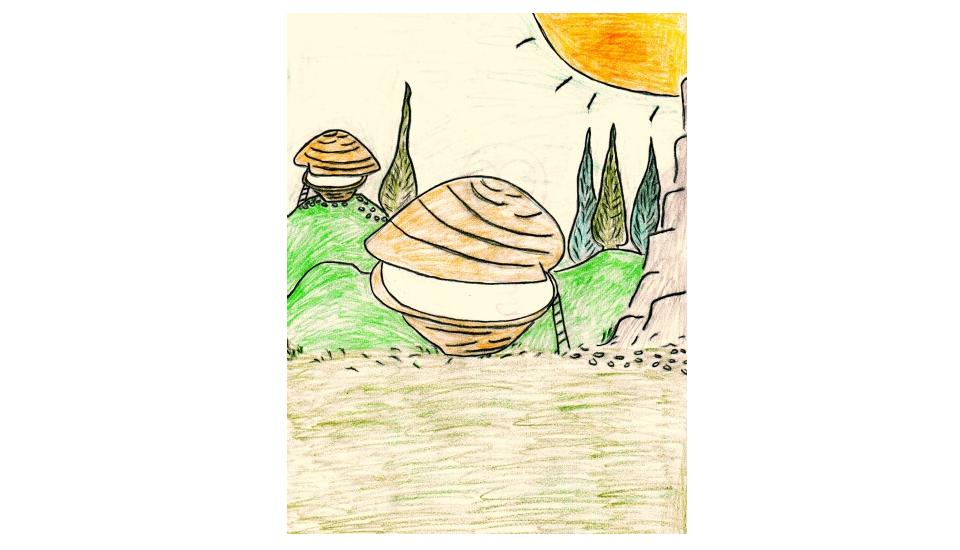 Hermipedia Feature: Dictionary & Background of The World of Hermit Island
Hermit Island is a different place indeed!  To some, it is a place of myth that holds the stories of those lost at sea over many years, and to others, like Viking and Hermit, this world is very real, and what they know and learn every day.
What is this world defined, and who are Viking and Hermit?  What is the background of this mysterious Island world, and the dictionary background and stories of Viking and Hermit?
Let's define and explore these questions with a Dictionary & Background of The World of Hermit Island, to reveal definitions and details we may already know, and ones to learn still.
In order to learn everything about this fairy tale myth, you must read our stories.
Now, the Background and Dictionary of this World…so far:
Dictionary Hermit Background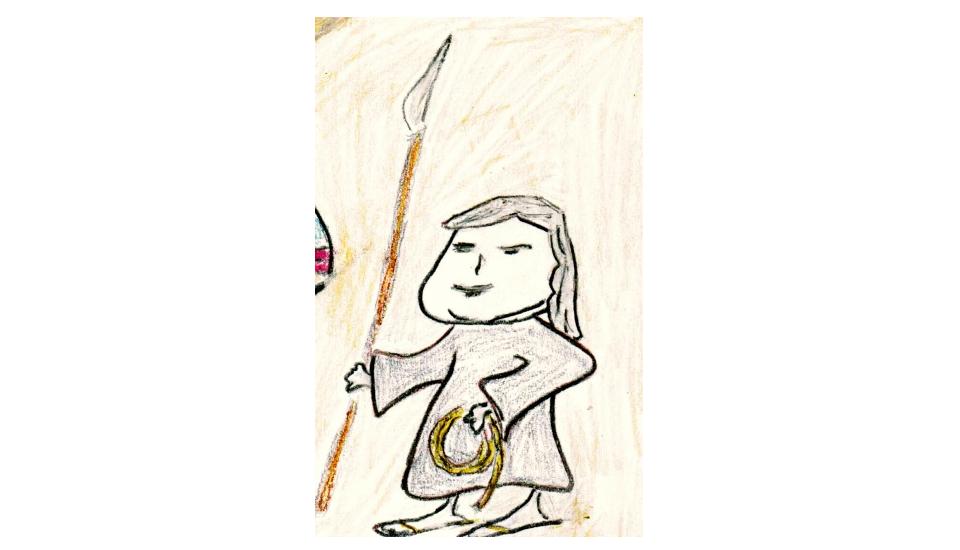 The background of Hermit comes to him in his dreams, or while he is practicing his spear throwing, rope braiding, or harvesting his growing crops.  His background reveals itself in pieces, like deja vu moments , when he feels that he has lived that exact moment before, and it is repeated somehow.
He knows the memory is true, but somewhere lost in his thoughts that he cannot find.
Dictionary Background of a Soldier
His background is one of a valiant soldier and leader, and he surely knows he did learn much from his days spent as one.  How else would he learn to survive so well on this Island world, is what he thinks to himself?
Dictionary of Survival Instincts
Where did he learn to spear fish, learn to build a fire, throw his spear with such accuracy, speed and distance?  Where did he learn to swim, grow food, carve and craft tools, and live off the land?
How did he learn to ride Kasha the seahorse so easily, and devise such strategy for surviving the dangerous roaming night animals on this Island world with his clever clam house shells?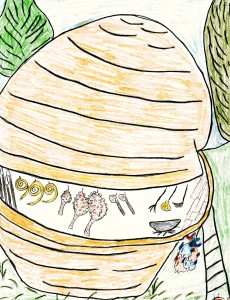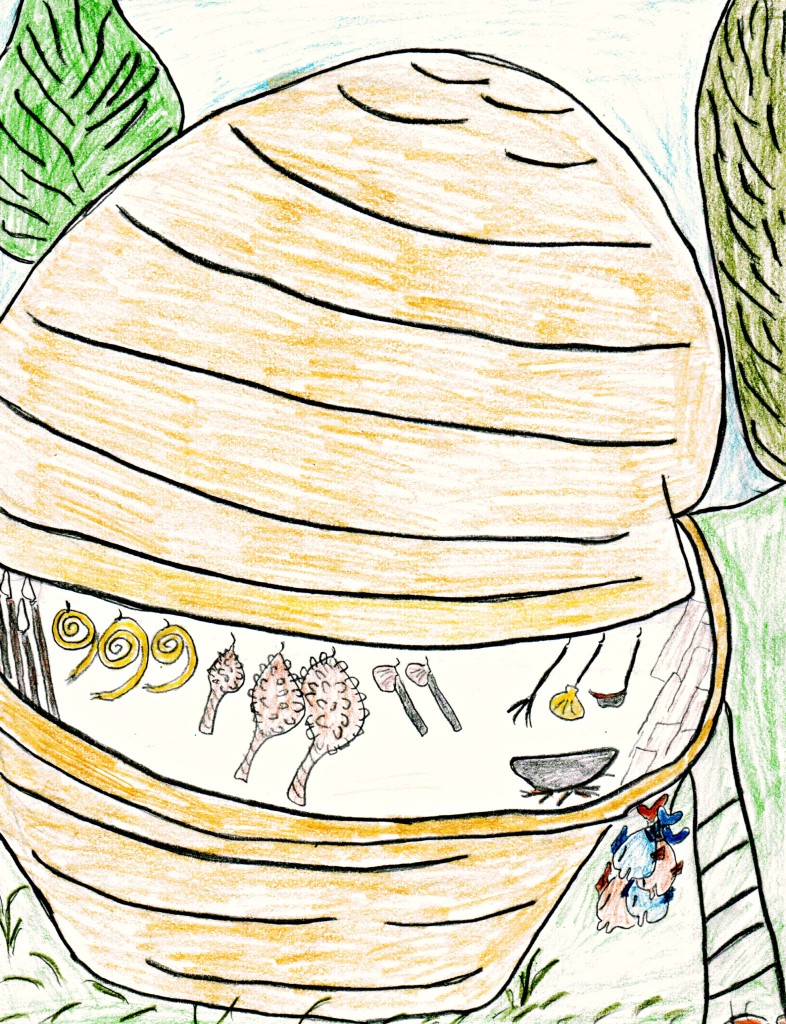 Dictionary Background of a Time Before
Sometimes while he is working, he sees his hands in front of him, and they are very young and large.  They are missing their wrinkles, and belong to a man of great size.  His old hands still possess that amazing strength and grip. They just look different now.
At these flashing moments to his youth, he considers he may have spent time here on this Island world before as a younger man, and even a time before these many current years.  Did he wash up to the beach of this world twice, he thinks to himself?
And why is this young Viking girl so familiar to him?
Dictionary of  Mystery
This world of myth and mystery only knows.  Only it holds the key to these burning questions to learn.  Somewhere out there in that sea, beyond Hermit Bay where he helps Viking learn to spear fish, those churning waters know too.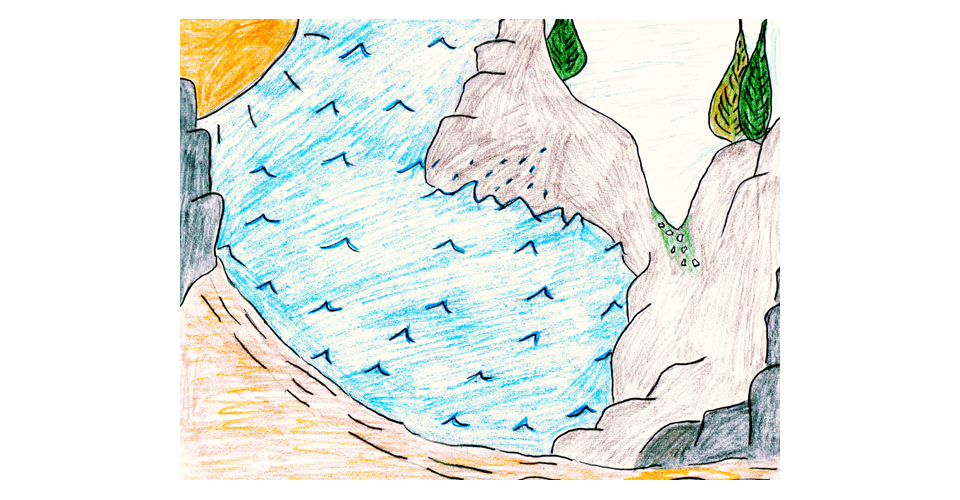 Background Dictionary To Be Continued…
Dictionary of The World of Hermit Island: Hermipedia