Today for Hermipedia, we're covering Sea Urchins…
There in the water of Hermit Island Bay rest many sea urchins just waiting for something to come near.
These sea urchin uggies poke, strike or stab with their needle like spines, and they own the sandy floor bottom of the sea Bay.
Only the seahorses can make their way, touching down in just the right places of the sandy floor, and if you're going to go spear fishing in the shallow sea waters, you'd better be on a seahorse like Sasha or Kasha.
Why do the sea urchin uggies like to stab, strike and sting so much?  It's hard to say, but they do, and you'd better watch out!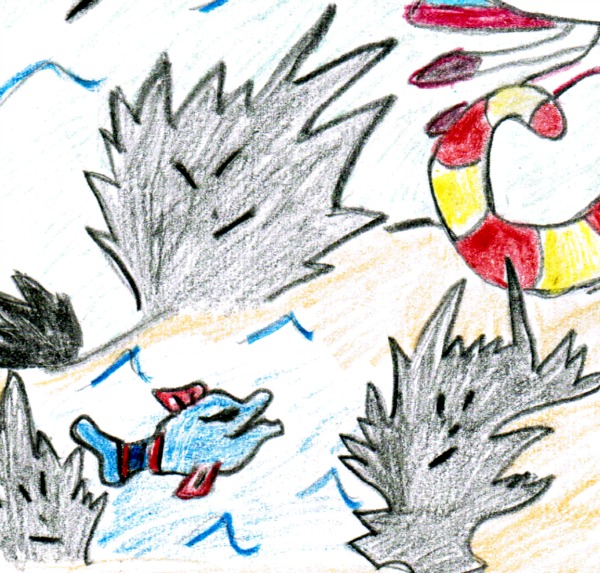 Differences and Similarities of Sea Urchins and Uggies…
Urchins vs. Uggie Shape and Movement
A sea urchin got its name from the hedgehog, because it is round in shape, and has similar looking spines.  Our Hermit Island uggie urchins are not as round in shape, but have their own individual shapes like a plant or bush.
The typical urchins do not have a layer of muscle that allow them to move their body parts, but the uggies of Hermit Island do have this muscle layer, and they can move and strike with their spines at will.  They can also control the extension and direction of their urchin like striking spines.
Urchins and Uggie Spines
The spines of uggies can extend out to almost 12 inches, and you cannot determine an area of the uggie body that appears to be a short spine as in safe distance from your body.  Any size of uggie urchin spines can lengthen at will, and reach an object with close enough distance.
Large or small, each uggie urchin can be unpredictable, and the stab from one can be extremely painful.  If the urchin spines break off in your skin, they must be removed immediately.
Urchins and Uggie Faces
The normal sea urchins do have a mouth, but do not have eyes like our sea urchin uggies do.  The ability to see and move, makes uggie urchins more dangerous, and only the sensors in the tails of Hermit Island seahorses give an ability to navigate away from their striking spines.
Uggies like to make a certain face when they think they can strike, a bit like this…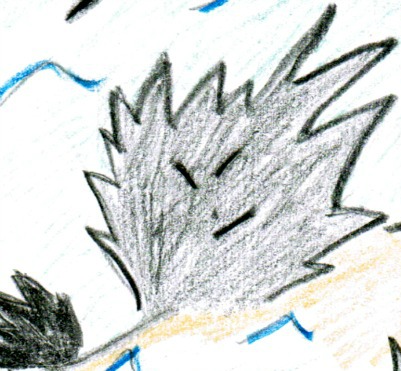 Will Viking avoid a strike learning to spear fish?  You'll have to find out!
Sea Urchin Uggies of Hermit Island Bay: Hermipedia