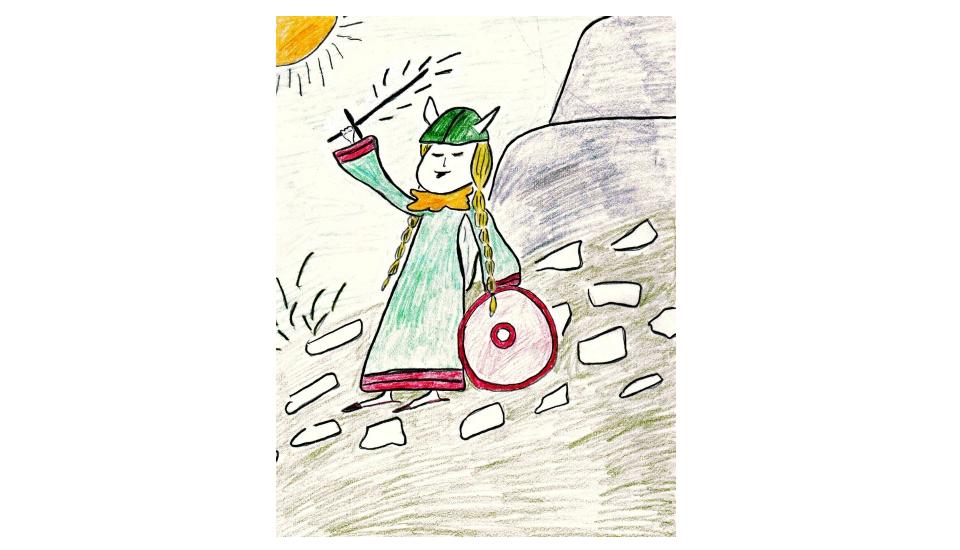 Hermipedia Feature: About the Vikings
If you're new here, Hermipedia is a made up encyclopedia mix of fact and fiction to explore and explain all characters, wild life, activity, flora and fauna of Hermit Island, where our Illustrated Children's Book Series Adventure, The Viking and the hermit takes place.
Today we are learning some Viking's History and about the Vikings!
The Meaning of the Word, "Viking"
The word "viking" is an Old Norse(Icelandic language) noun which refers to an expedition overseas usually by ship. In other expressions, "to go on a viking" meant to go on a raid or participate in piracy, but could also simply have meant to have a seaborne mission of trade or commerce.
Viking Revival Age
Much of what we know about the Viking's history today is based on the 19th Century Viking Revival Age, which was a rediscovery of the Viking past for Norwegians.  At this time, Norwegians  saw a rise in nationalism, and began to look to their Viking history and ancestry more.  With the discovery and excavation of the first Viking ship there, it gave Norwegians new knowledge about the Vikings, their history and their culture.
This Viking ship was built around 900 A.D., and in a ship or boat burial mound of dirt. We also know that the only complete Viking helmet ever found was in Norway.
The Viking Revival Age also marked when Norway and Sweden came together in history under one Swedish King.  Norway was previously united with Denmark until a Declaration of Independence, war and Treaty agreement resulted in the official United Kingdoms of  Sweden and Norway between 1814 and 1905.
During this Viking's Age, the theory that Vikings explored North America centuries before Christopher Columbus were published and discussed. Today in America, Leif Erikson Day is celebrated on October 9th, in honor of the first Europeans or Vikings to set foot in North America, and discover the New World.
Columbus Day is still celebrated on October 12th as his arrival in the Americas in 1492.
The Viking and the hermit:
Although much of Viking's past remains a mystery to Hermit, and he knows that she is sensitive talking of it, Viking and Hermit both find great comfort in each other's company, and feel connected, as if they know each other from a time before.
Each day on Hermit Island, Viking learns something new, and she grows more confident in her skills and place there.  Each task proves she can learn more, and she likes the way that makes her feel.  She left her Viking village and family lost and alone, but she now has Hermit and his Island as her new friends.
At night, she lies in her guest home-clam house bed, and looks at her beautiful Viking helmet gift from her father, resting on the shelf above.  The pain of not seeing him subsides slightly, as she thinks of waking up to be ready to spear fish with Hermit.